Our Consortium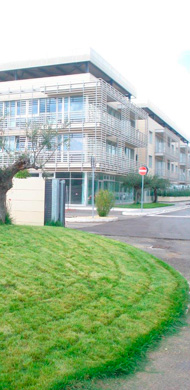 The CSC Group consortium was founded in the early 2000s with the aim of offering its customers the economic and organizational advantages deriving from having a single interlocutor for most of the needs in the Facility Management area.
Subsequently, thanks to a rapid growth in the customer portfolio and its reputation, the consortium extends its range of action in the areas of Logistics, Marketing and Promotion, ICT and Security.
Today CSC Group, headed by the President Roberto Tulli, is structured and organized to design customized solutions in the various areas of intervention based on a careful analysis, by its professionals, of the specific needs of the customer.
The use of highly qualified personnel able to guarantee high levels of productivity and to operate efficiently thanks to specific training courses, allows CSC Group to guarantee the customer in the provision of services: flexibility, safety of the result, variability of costs in based on actual needs, without prejudice to compliance with ISO standards in certified processes.